The Passing of Her Majesty Queen Elizabeth II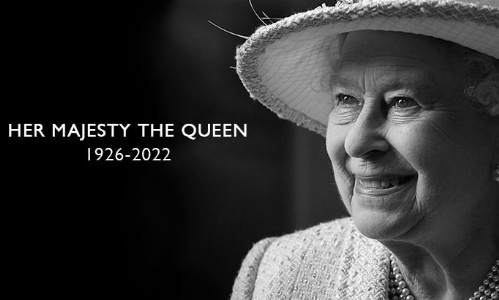 We express our deepest sympathies for the passing of Her Majesty Queen Elizabeth II. Her dedication to the United Kingdom of Great Britain and Northern Ireland and to her other realms and territories is unparalleled, and we thank her for her service.
Our school will observe the mourning period whilst continuing to support our pupils, families and staff. At this time, we have no further clarification around the funeral or a national day of mourning and all students should attend school as normal.