Lateral Flow Test Return Information
Dear parents/ carers,
Please see the timetable and appointments for our lateral flow testing next week. Please ask students to attend during their allocated time. They will then return home to continue their remote education. They will be tested twice next week and once the week after when they return full time to school. If you have not yet given consent then please complete our online form.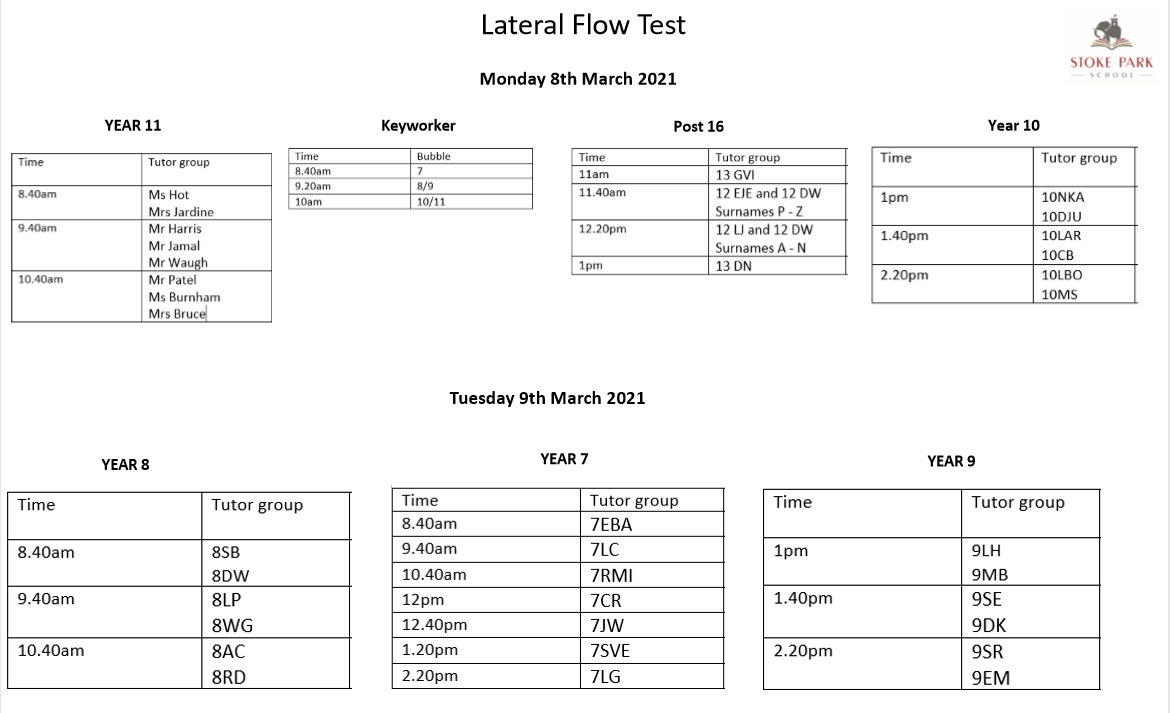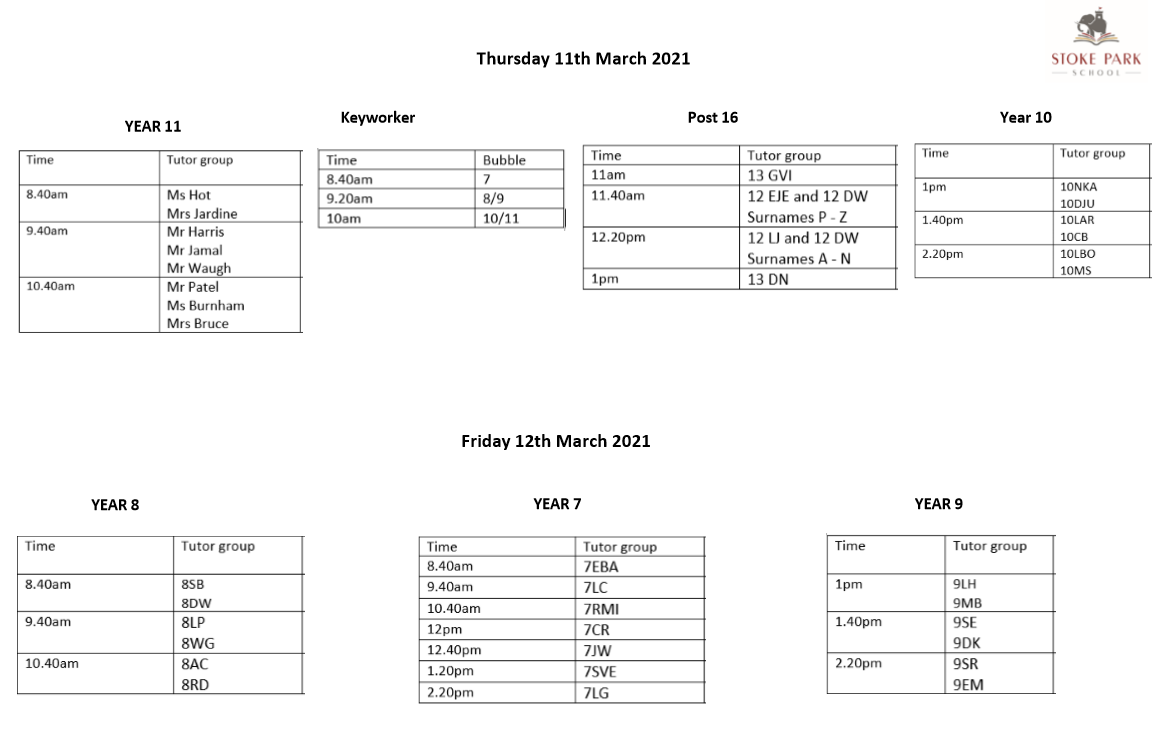 Miss Rock
Headteacher